India is the diabetic capital of the world, -with approximately 6% of the population being diabetic and 1 in 3 Indians being pre-diabetic. Inspired by a personal tragedy when the mother of one of our founders was diagnosed with diabetes, we felt we needed to do something to help change this. After intensive research we found that one of the major reasons for diabetes was the Indian diet. And to make a major impact we had to address the problem at the center of the plate. Hence in 2018, we came together to develop and market Sugar Watchers, a brand of Low GI staples.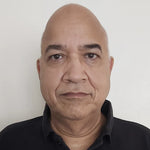 Chairman
Arvind Sharma
A marketing, branding & communications expert, Arvind Sharma is former member of the Global Leadership Council of Leo Burnett Worldwide and Chairman & CEO of its South Asia operations. He has been closely associated with many foods brands like Pillsbury, Coca-Cola, Complan, Heinz, Maaza, Glucon-D, Thums Up to name a few. He holds an MBA from IIMA.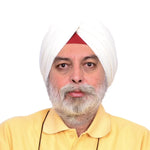 Founder
Treman Singh Ahluwalia
With over 31 years of experience across FMCG, finance and pharma sectors Treman Ahluwalia launched and helped Real Fruit Juice become the market leader in India. He has worked with Dabur Food, Mother's Recipe, OTC business of Ranbaxy Laboratories and Kotak Mahindra Life Insurance. He holds an MBA from Pune University.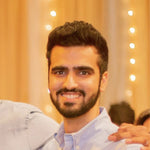 Co-Founder
Karan Jain
Karan was heading strategy and Business Development at his family owned business, Studio Syaak's. An investment banker from UBS, he holds an MBA from ISB and a Bachelors from SRCC.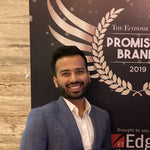 Co-Founder
Ananya Raniwala
Ananya Raniwala was heading Strategy & Business Development at Mahavir Steel Industries, and has also worked as an analyst in the investment banking division of Citi Group, Mumbai. He holds an MBA from ISB and a Msc in Business Analytics from Warwick Business School.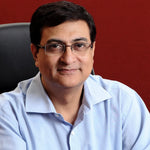 Mohit Khattar

Over the last 25 years, Mohit has worked with leading corporates including the Tatas (Tata Administrative Service, Titan), Godrej (Natures Basket, Godrej Industries), Reckitt Benckiser India and the Murugappa group (T.I. Cycles of India). He currently serves as the CEO at Graviss Foods Pvt Ltd – Baskin Robbins and has previously held positions like MD & CEO at Godrej Natures Basket and Head – Retail Strategy & Branding at Godrej Industries. Mohit holds an MBA from the Faculty of Management Studies.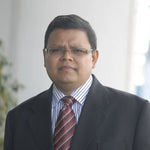 Dinesh Prasad

Has over 25 years of professional Telecom & IT experience in the field of Product development, Sales & Corporate strategy. A global veteran in the field of wireless telecom and semiconductor, Dinesh headed Qualcomm's business in India & South Asia till 2016.He is also advisor, investor and mentor to several start-ups across multiple sectors of IOT, Mobile, Energy, Blockchain and Artificial Intelligence.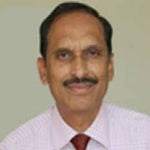 Dr. Vemuri Ravindra Babu

Former Director, Indian Institute of Rice Research Hyderabad He has contributed immensely to agricultural research and has been instrumental in the development of several rice varieties. He has specialized in Bio-fortification of rice. ICAR has recognized his contributions to agriculture research in general and rice in particular. With the help of his colleague scientists at IIRR he chalked out the strategies for stepping up rice production in the country.